Desiree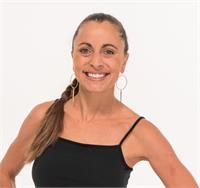 Yoga Instructor & Massage Therapist

Based in Phoenix, Arizona, Desiree has been guiding yoga students for over a decade. She is best know for her natural feel and understanding of the human body. Her classes are playful, challenging, authentic, unapologetic and original. When Desiree teaches you can feel her heart!
Desiree instructs the following:
This energizing vinyasa flow experience will have you smiling for days while you simultaneously build strength in the mind and body. Connecting breath and movement, this heated class will make you feel good on the inside and radi8 love and goodness on the outside!

room radi8s at 102-103F
with 50% humidity.